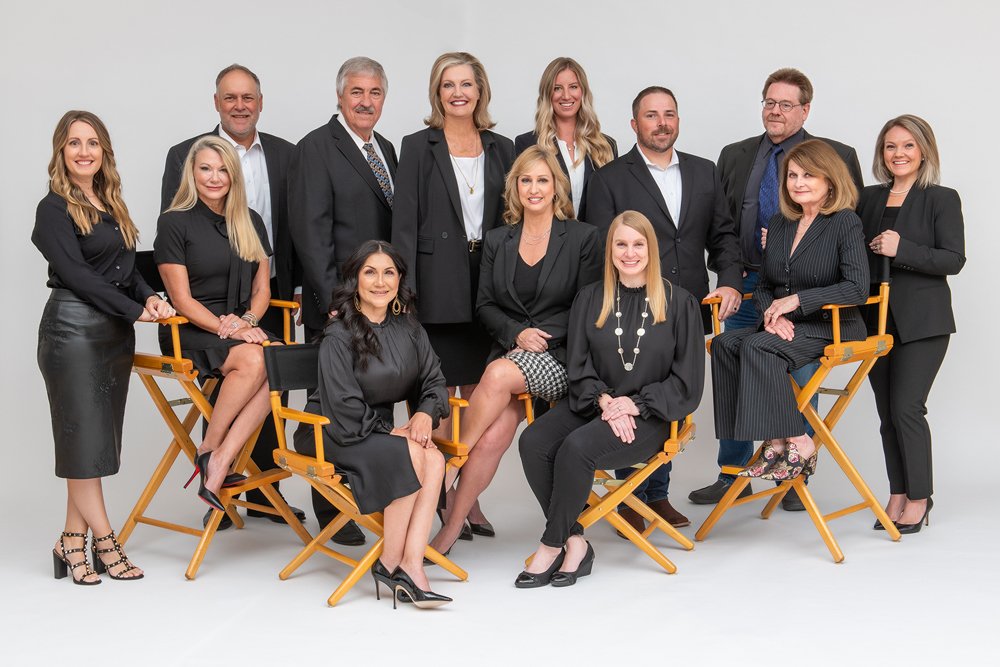 ABOUT US
Our team has over 50 years of experience in real estate. We provide a full range of real estate services with experience in luxury homes, waterfront and investment properties, and first time homebuyers.
READY TO
SELL YOUR HOUSE?
We offer an easy and no hassle home selling experience with our dedicated listing team. We deliver maximum web presence for your house and are one of the DFW area's most experienced home selling teams.
LOOKING TO
BUY A HOME?
Our team of experienced, full-time real estate agents are ready to walk you through the process of buying the perfect home.
HOW MUCH IS
YOUR HOME WORTH?
Curious to know what your Texas home or property is worth? Whether you are thinking about selling or refinancing, our home value estimator will give you a safe range of your home's value. Or take advantage of our free in-home consultation! 
OUR CLIENTS LOVE US
"Selling our home was a positively enjoyable experience working with Ginger and her teammates. Ginger is phenomenal, she really understands the real estate market in DFW, a true professional who cares about her clients. Ginger provided a stress free selling experience, between her and the associates they took care of every last detail, it felt like we had every teammate working to sell our house. My wife and I couldn't have asked for a caring responsive Realtor. I plan on recommending Ginger and Associates to my friends, family and work associates."
—James F.
Ginger is the BEST there is!! Bought and sold our last homes in 3 weeks. And recently sold a piece of land for us. She took care of every possible detail and beyond. She keeps us informed and educated throughout the entire process. Always helpful, professional, and has a beautiful smile on her face:) Ginger can get anything done and means business. She the real deal:) Thank you Ginger for making our dream home a reality. You moved mountains sister!! HANDS DOWN we will ALWAYS call you for any and all real estate needs and recommend you to everyone! God bless you Ginger.
—Redfin Partner Program Team
Jim Lambert has worked hard for us and is currently trying to help me find new properties. Jim is an honest and fair man to work with. I would highly recommend him to anyone.
—Redfin Partner Program Team
Ginger is wonderful!! Knowledgeable, dependable and very professional. We've worked with her for several years on buying rental property and most recently selling our home. The Best!!!
—Redfin Partner
"Thank You so much for everything! It all worked out perfect. It was a pleasure working with you. I can't thank you enough for helping me; especially when I was out of town. Wishing you all the best."
—Holly Johnson
GET IN TOUCH
WE'D LOVE TO HEAR FROM YOU!