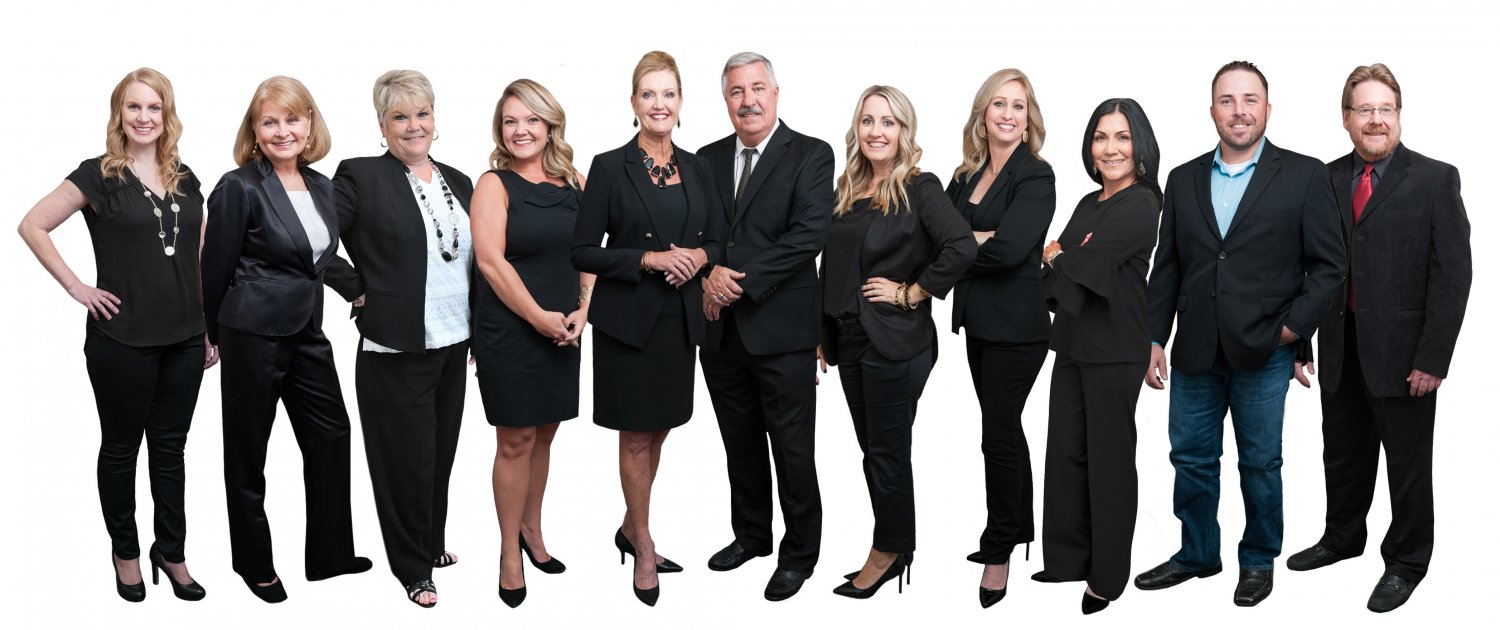 ABOUT US
Our team has over 50 years of experience in real estate. We provide a full range of real estate services with experience in luxury homes, waterfront and investment properties, and first time homebuyers.
READY TO
SELL YOUR HOUSE?
We offer an easy and no hassle home selling experience with our dedicated listing team. We deliver maximum web presence for your house and are one of the DFW area's most experienced home selling teams.
LOOKING TO
BUY A HOME?
Our team of experienced, full-time real estate agents are ready to walk you through the process of buying the perfect home.
HOW MUCH IS
YOUR HOME WORTH?
Curious to know what your Texas home or property is worth? Whether you are thinking about selling or refinancing, our home value estimator will give you a safe range of your home's value. Or take advantage of our free in-home consultation! 
OUR CLIENTS LOVE US
"Professional and knowledgeable. Advocates for her client. Candid, savvy on the details. Responsive and maintains clear communication at all times. Her staff are outstanding as well. Ginger has assembled a stellar team - Sherry and Julie worked with us and we could not have been more impressed. All around top marks."
—Redfin Partner Program Team
Ginger is the BEST there is!! Bought and sold our last homes in 3 weeks. And recently sold a piece of land for us. She took care of every possible detail and beyond. She keeps us informed and educated throughout the entire process. Always helpful, professional, and has a beautiful smile on her face:) Ginger can get anything done and means business. She the real deal:) Thank you Ginger for making our dream home a reality. You moved mountains sister!! HANDS DOWN we will ALWAYS call you for any and all real estate needs and recommend you to everyone! God bless you Ginger.
—Redfin Partner Program Team
"Thank You so much for everything! It all worked out perfect. It was a pleasure working with you. I can't thank you enough for helping me; especially when I was out of town. Wishing you all the best."
—Holly Johnson
"I'm a retired Navy Sailor. During my career my family moved every three years. As such, we encountered quite a few realtors during our tenure. We found Ginger on a website for Dave Ramsey. We decided to look at three of the realtors on the Ramsey list.. Ginger was the first. She ended up being the only one we interviewed. We were so impressed with her knowledge and professionalism during our meeting with her, we decided we didn't need to look any further. And we were not disappointed. Ginger and her team were with us 100%. We looked at over 25 houses. We figured at some point we were going to be stretching their patience. But they continued to look with us till that one house came along that fit the bill never giving any indication of running out of patience. Ginger and her team have taken the number 1 spot on our list of realtors we've dealt with. I would recommend her team to anyone, anytime, anywhere! They don't make them like Ginger & Associates very often."
—Mike Cook
Jim Lambert has worked hard for us and is currently trying to help me find new properties. Jim is an honest and fair man to work with. I would highly recommend him to anyone.
—Redfin Partner Program Team
FEATURED LISTING
159 Private Road 460
Kaufman CSL Survey
Acerage, Heavily Treed, Horses Permitted, Landscaped, Lrg. Backyard Grass, Water/Lake View
GET IN TOUCH
WE'D LOVE TO HEAR FROM YOU!